I'm Matthew. You know what I love? That your love is worth making stories about. I hand make genuine and thoughtful small films.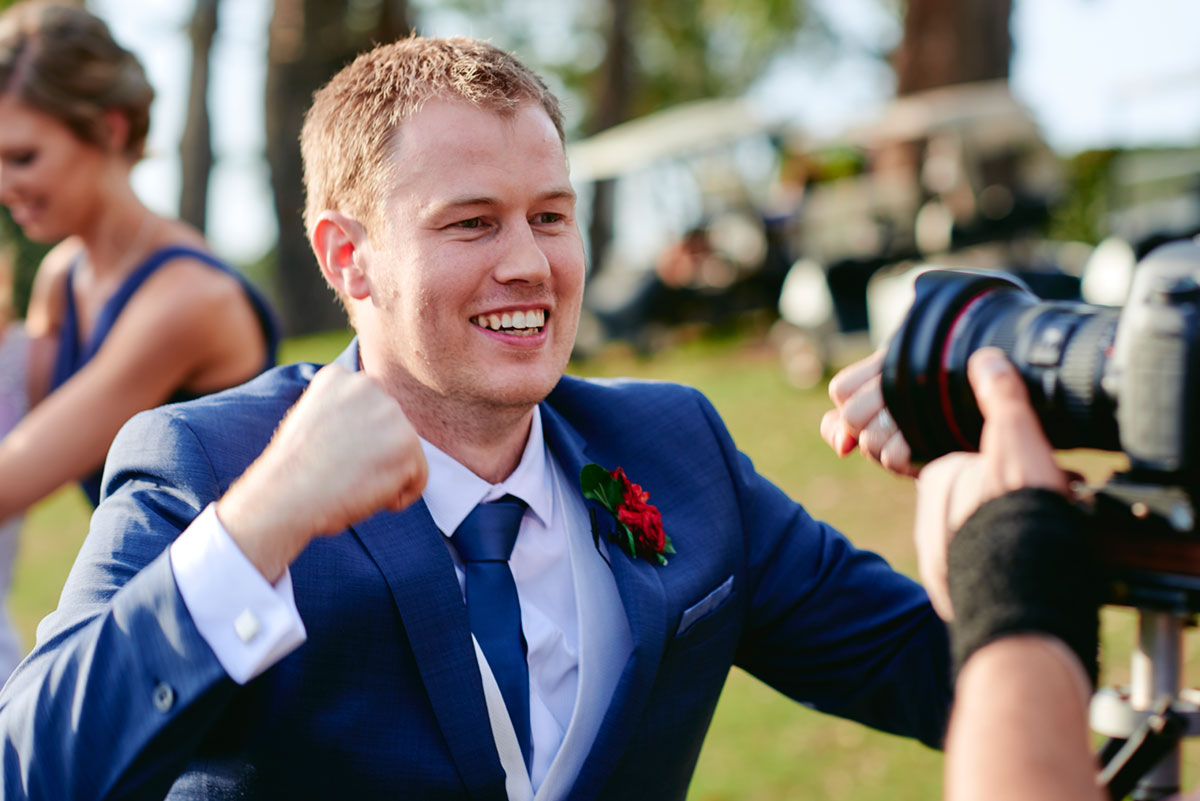 I am the youngest of five. And that gave me a love of three things – conversation, making others laugh and being the one with the video camera.
As a kid we used to spend weekends making videos. I loved sitting and watching what we'd just done and getting that instant feedback, the laughter and the happiness. I quickly realised how much we all loved watching slices of time that we didn't even realise had become moments; our moments. We were making history as we lived it.
Film. I love the word. Yes I'm a videographer, because that's the tool we use. But I make films, crafting personal stories to be re-watched for years and years that I know are going to evoke the feelings, the beauty and the atmosphere of the day they were shot.
I shoot personal stories. The depth and breadth of a relationship essentially and effectively told through the power of film.
One bride has described it like this, "I used to watch my parents video when I was young. It was deeply personal. But I wish the quality was better. I saw Matthew's work and they (the films) are incredible. And now with our own wedding it's not just a video that my family says is nice. They say it's amazing."
They're amazing because they're entirely influenced and injected with your personality. In simple terms, the films are you – your story. I pay attention to the small moments, the connections made, not just the checklist stuff since weddings are so much more than the sum of their parts.
you found each other
I'LL HELP YOU REMEMBER YOUR AMAZING BEGINNINGS.
sight and sound
Your love story told in a way photographs can't touch.