SYDNEY WEDDING CINEMATOGRAPHY
Our weddings are films with heart, filled with people who deeply love, and who want to remember their day the way it was lived, with all of the humour, spirit, colour, movement and sound. They're made to be watched over and over again.
Videographer, Storyteller, Film-Maker or Producer.
I'm always undecided about what to call the profession that I do, but one thing is for sure. I love what I do.
I make films, crafting personal stories to be rewatched for years and years that I know are going to evoke the feelings, the beauty and the atmosphere of the day they were shot
I'm Matthew and you know what I love most? That your love is worth making stories about.
It might be for your family, your friends, your soon-to-be family or just for you.
I hand make genuine and thoughtful small films.
We love sharing our clients wonderful days . . .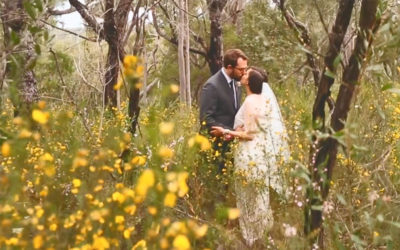 Jed and Renee's wedding is possibly the most extravagant DIY job, with plates made of palm leaves and specially made labels for the drinks, with help from friends they had their suits and the dresses made, decorations put up the night before and flowers and bouquets...
read more
thanks for visiting
We'd love to hear from you
truly amazing
AENEAN LACINIA BIBENDUM NULLA SED CONSECTETUR. DONEC ID ELIT NON MI PORTA GRAVIDA AT EGET.